Adopting ecosystem view on fuel retail offers industry new opportunities
With the advance of technologies, a vast array of capabilities and sources of competitive advantage for fuel retailers are emerging beyond a business' traditional walls.
Those capabilities are combined with each other in a wealth of new ecosystem technologies and play an increasingly important role for companies in the industry today
Services for Energy Retailers seeking advice for digital evolution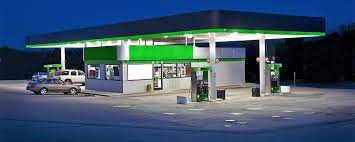 Building ecosystem technology is complex and based on many interdependencies. Raaby Consulting support you with the initial strategic steps as well as through supplier selection.
To get started rethink business' strategy in relation to Ecosystem technologies followed by improving/developing the infrastructure.
Overview of the services and process behind developing and executing an ecosystem technology based digital strategy: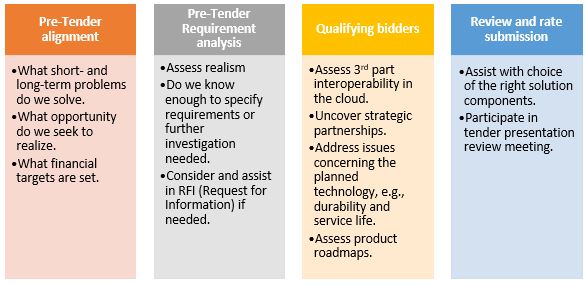 A unique opportunity: The new bi-directional integration of technologies is dynamic in nature; it happens in real time with thousands of invoking partners or end consumers. This requires companies to redesign the next-generation integration architecture to support it and enforce open standards that can be easily adopted by external parties.
Raaby Consulting approach is one that truly understands the complexities of change and engages the client in all phases of any project – and offers the expertise necessary to scrutinize the specifications prior to the technical and financial tenders. Clients receive a service ensuring that the key requirements are understood and broadly agreed between stakeholders hereunder strategic considerations.
Raaby Consulting has the expertise to help solve the challenges faced by specifications containing      requirements which upon closer examination proves to be either time consuming and/or costly to fulfil. Examples being lack of open APIs, limited-service options, rigid release options, lack of switching options, no road map for future fuels, etc.
Services for Solution Suppliers Looking to grow local/regional solution offering in Europe
Fuel retail in the road transport sector represents 150.000 retail outlets in Europe alone and presents a big opportunity as most outlets are on a digital upgrade journey taking advantage of new technologies as well as adapting to new fuel types.
Create effective service offerings Raaby Consulting helps solution providers scaling and growing their offering by analyzing, advising, and helping execute Go-to-Market- Plans and product adaptations. An overview of the services and process behind growing a business which is based on deep domain knowledge of the fuel retail market
Alligment and Analysis
Advise on Go-To Market Strategy
Assist on Go-To-Market Activities
In Cases you will find examples of how Raaby Consulting has helped grow fuel retail solution business across Europe.